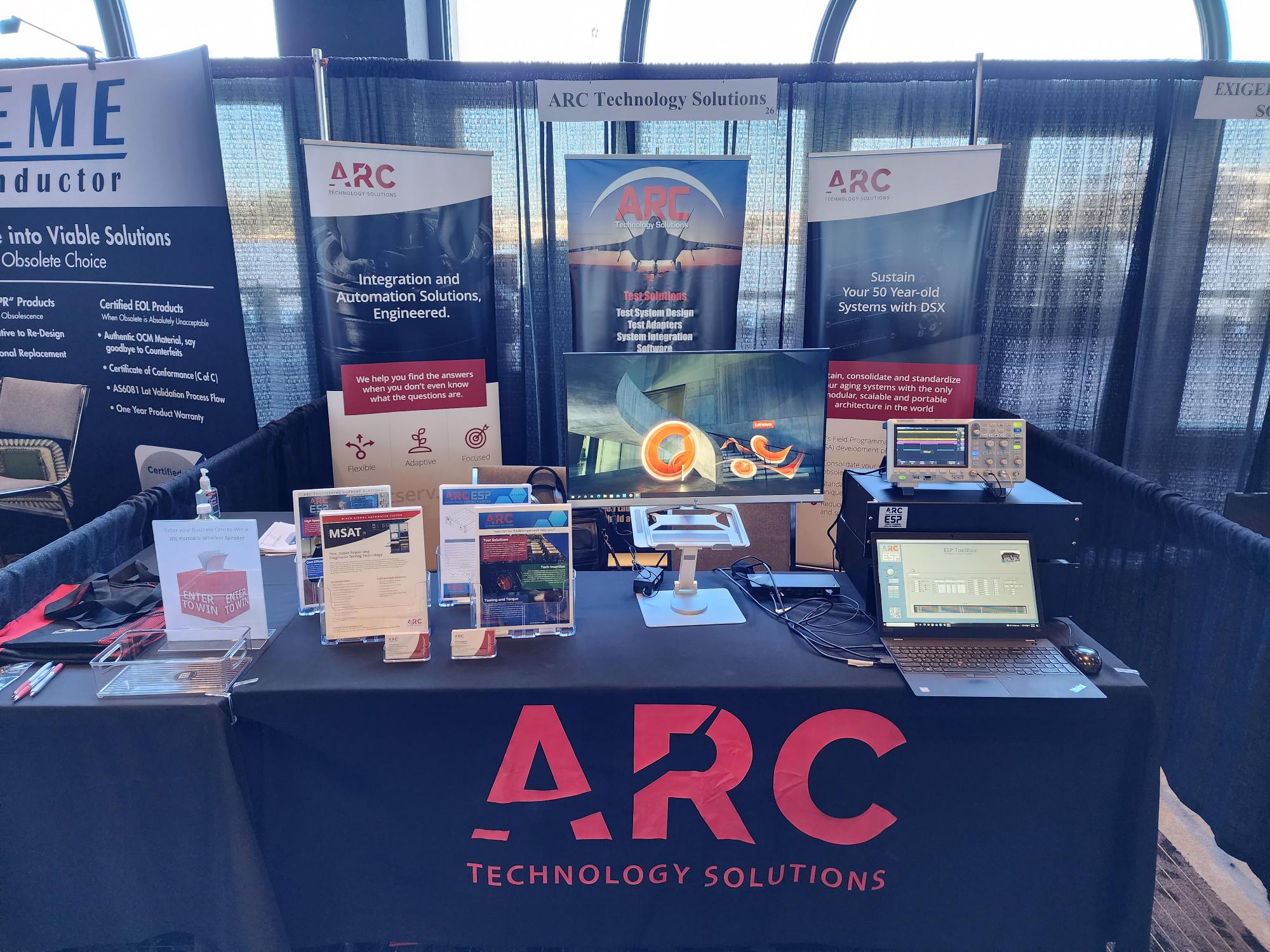 ARC Technology Solutions is excited to share with you our recent experience attending the Parts and Material Management Conference in Savanah Georgia back in February. The conference was an incredible opportunity for us to showcase our existing and new products as well as meet and form relationships with some industry leaders who are solving problems related to DMSMS and obsolescence.
2023 was the first year that ARC exhibited at the PMMC conference, and we are proud to say that our presence was a huge hit. This show is an opportunity for industry leaders to discuss solutions to major issues hitting the industry, supply chain issues in a post COVID world. Not only was ARC able to showcase its old and new products, which range from in process verification and robust test and measurement solutions to our newest product ARC ESP, which strives to solve complex tech insertion problems in an easily supportable standardized way, but we were also able to engage in meaningful conversations with champions in the industry with whom we are discussing ways to join forces to solve our customers' problems even more effectively.
Speaking of ARC ESP, the Engineering Support Platform was a major hit. We were able to show off its vast array of capabilities, including its ability to change its internal FPGA structure on the fly to solve almost any tech insertion problem or newly engineered FPGA solution. Our case studies on two of our radar specific applications, ASR and PAR drew a lot of attention from attendees and brought ARC into the light for many potential customers and partners.
One such industry leader, with whom we are excited to partner with in solving DMSMS and obsolescence issues, is Secure Components. Secure Components aims to innovate supply chain risk mitigation solutions, resulting in reduced risks and costs incurred in the sustainment of legacy systems. ARC looks forward to partnering with Secure Components in solving our customers' obsolescence problems and mitigating the risk in existing and new designs. So, expect to hear much more on that exciting relationship in the future.