DSX – A Product with Many Digital Personalities
DSX is both a digital prototyping and test platform built together with flexibility in mind.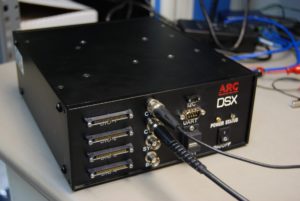 We have developed this technology, not only for our customers, but for our own unique needs in the areas of prototyping and test. We found that many of the standard digital prototyping boards (FPGAs, PLDs, etc…) that are available on the market, did not have the flexibility or the base architecture to provide the prototyping capabilities we need in developing our own solutions.
As a case in point, on a recent radar display system, the device components to take in a radar signal, digitize and process those signals, needed high speed processing and some customization of the inbound signals, not to mention a high speed read out to a processor card. Using the DSX architecture that we've developed as a baseline, the ARC engineering team was able to rapidly develop, at a lower cost than with traditional COTS devices, the necessary architecture to quickly build the radar display into a complete system, thus replacing an outdated architecture that consisted of multiple CCAs and obsolete components.

High Speed Test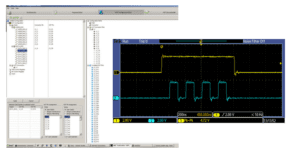 Simply put, DSX is also a high speed test platform. Because many of our solutions require test, or test solutions as a main requirement, having a flexible architecture to implement high speed testing (such as stimulus-response testing, loop back, custom protocols, etc…) is a necessity in many of the systems we work on.
Therefore, DSX is built with default firmware that gives it a High Speed Test (HST) functionality, or personality. For example, in our standard MSAT platform, the DSX architecture (comes with 4x 96 lines = 384 high speed digital test lines!) and is the core unit for our high speed digital test interfaces.
Learn more about DSX today.
View the Data Sheet
Schedule Demo
Do you have a complex engineering project?
Schedule a demo or onsite consultation with ARC today!
How Can Our Flexible Approach Help You?
For a free assessment of your current engineering challenge.