ARC can Expertly Design Your Custom End of Line Functional Testing Solution
Whether you are testing RF LRU modules as a defense contractor, or implementing the next power supply tester for EV charge stations, ARC can create a custom, flexible automated end of line test solution for a variety of needs, with your budget in mind.
Leverage our expertise with PXI mixed signal modular instruments, RF test capabilities and switching to complete your next solutions. Shorten your test development times, improve hardware and software standardization, and control your future test development costs by partnering with ARC on your next project.
ARC's expertise in test system design incorporates: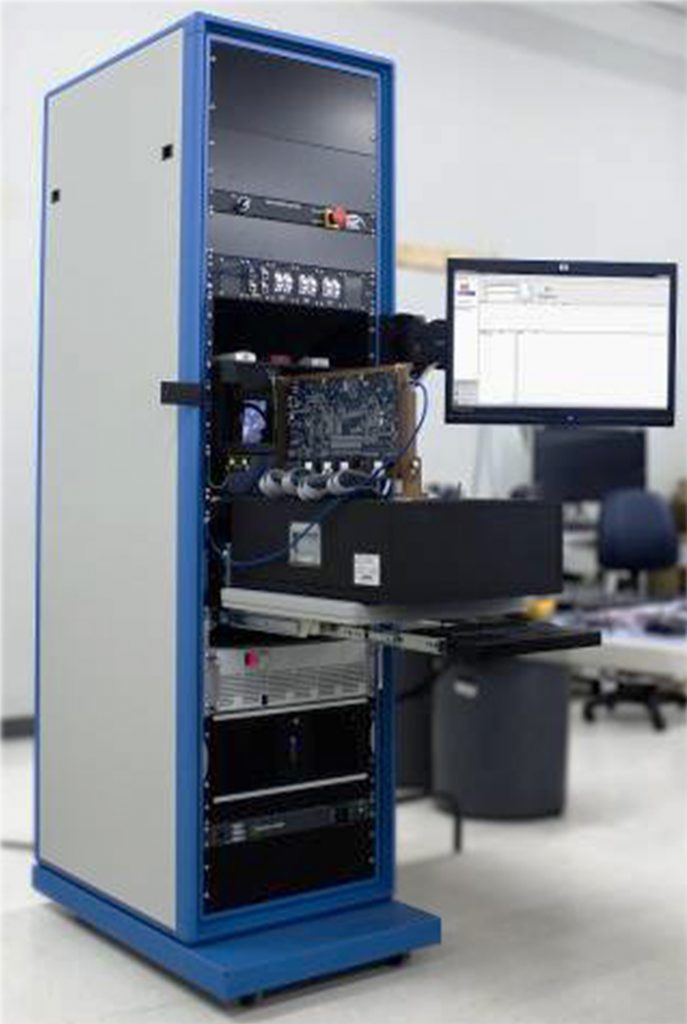 Latest PXI Modular Instrumentation selections
Selection of RF Equipment based on requirements and cost
Custom or off-the-shelf switching (optimized with your project in mind)
ARC's DSX high-speed digital stimulus-response (offering up to 384 Digital I/O if needed)
A Virginia Panel mass interconnect interface module
Adaptable Test Fixture design and build
Power supplies and equipment power distribution
Quality, Industrial PC designed for whatever level of processing or data storage required
ARC's TestCentre™ development software (or choose your favorite test executive such, TestStand™ or TAP™)
Innovation in Test Fixture Design Lowers your Per-device Testing Costs
The commercial off-the-shelf equipment can be coupled with an innovative test fixture design with a Configurable Interface Device (CID), which is a flexible, dynamic test fixture allowing increase test flexibility at reduced cost. Connect test equipment to a device under test via a standard Virginia Panel connector to the CID and then with a simple change in a personality card, you are up and running testing a different device, saving thousands of dollars by reusing the adapter technology for multiple circuit cards or devices.
Expert Test System Design Guaranteed to Improve your Testing Approach
With ARC's design capabilities, you can achieve superb signal integrity via constant impedance and short signal lengths for the most demanding test applications. Ultimately, you'll be able to keep your organization up to speed by production testing your products efficiently and accurately with an ARC based end of line tester.
We guarantee that our ARC's test system design process will yield a robust tester to meet your most demanding requirements. Join other customers in the aerospace, defense, depot repair and commercial device markets that have realized these benefits with ARC's custom end of line test systems.
Contact an ARC Sales Engineer today for free design consultation on your next test project.
Schedule Demo
Do you have a complex engineering project?
Schedule a demo or onsite consultation with ARC today!
How Can Our Flexible Approach Help You?
For a free assessment of your current engineering challenge.