TestCentre – A Fully Featured 'Lite' Test Executive Packs a Big Punch in Improving your Automated Testing
ARC has experience with complex, commercially available test executives that are available for high volume production needs. Often times, when you don't need the horsepower of a full featured executive, you are left with creating a specifically defined test program or crafting your own test sequencer. Rather than go down this path and spending your time on architecture, TestCentre brings a simple, yet elegant solution to this all-common problem. Used in many of ARC's standard test stations, the robust, sequence based architecture of TestCentre, allows you to focus on the testing task at hand. While having some of the more advanced features found in high-end test executives, TestCentre, when mixed with RF analyzers and PXI based test solutions are a great, low cost solution to help solve your everyday testing requirements. Along with TestCentre and an ARC supplied rack-based test platform, your test challenges can be solved in doing circuit card testing, assembly/module level testing, or depot repair troubleshooting tasks.
TestCentre helps leading high-speed cable manufacture optimize testing process
One of the largest high speed cable assemblies is supplying the world's leading e-commerce and web companies with highest speed data server connectivity. Think about the critical role in connectivity required in server farms that power the world's thirst for data and cloud based applications in today's modern connected world. These critical high-speed, high-density connection points are tested on ARC's test platform with our flexible TestCentre software, combining a high accuracy switch system, a network analyzer and reliable, robust test sequence in an optimal way to achieve testing throughput and help increase capacity requirements.
With ARC, software development is expertly crafted, allowing for fast, robust and easily maintained testing for the long haul. It certainly helps that ARC has leveraged partnerships as a National Instruments alliance member and a Keysight Solution partner.
Let us help craft your next test application and we can save you time and get your mission critical production testing solution faster with ARC.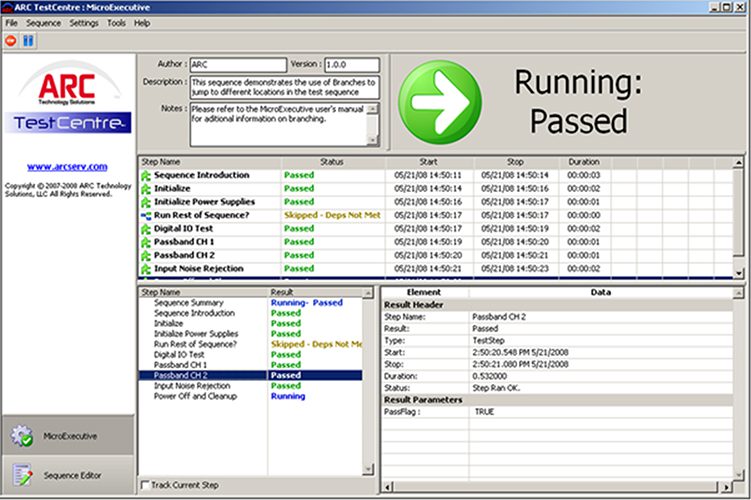 Schedule Demo
Do you have a complex engineering project?
Schedule a demo or onsite consultation with ARC today!
How Can Our Flexible Approach Help You?
For a free assessment of your current engineering challenge.