Electronics Companies Leverage ARC's Team to Meet Challenges with Engineered Test Development
Whether you are designing components, high speed connectivity or cable solutions, or building complex circuit cards for your products, ARC can be a trusted partner to delivery complex test solutions to meet your needs. ARC has been providing test solutions since 1998 and can partner with you to help you with a single test station or augment your entire testing program for expanding capacity needs. Whether you need your test station located domestically for engineering support, or if you need a scalable solution for your internationally based production facility, ARC can assist in improving test times, get you reliable information to make informed test and production decisions based on ROI, and become a trusted, yet value-minded provider of test solutions.
Sometimes your solution may need the complexity of National Instrument's TestStand, or perhaps you need the simplicity of ARC's own LabVIEW based TestCentre test executive; ARC can deliver real value in terms of both hardware and software, for your testing needs.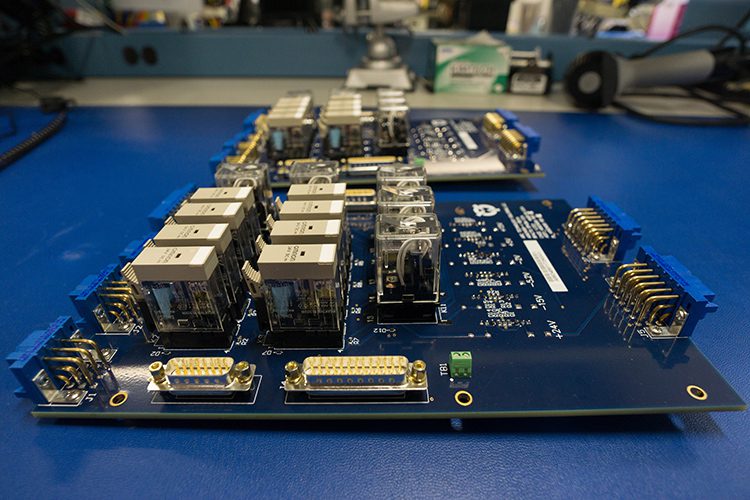 ARC will work with you to propose and build solutions to test any electronic system

Standard rack test station, using 'cooperatively' selected instrumentation, switching and Virginia Panel Mass Interconnect to provide efficient and reliable use
Reliable test PC (or customer furnished PC), installed and integrated with test executive software of your choice
Custom ITA to accommodate fixture or circuit card connectivity
Properly specified TestCentre test program set (or TestStand) using your favorite test script/ test executive
Custom test steps to control instruments and implement test requirements
Test time reporting, allowing you to implement LEAN based manufacturing
Interface and integration to sensors, PLCs and other off-system instrumentation as required
Safety and ergonomics
Setup an ARC consultation to help create your next electronics testing solution
Please give us a call or email us to setup an onsite consultation. By starting with an onsite visit to see your manufacturing operation, ARC can provide a no-cost early assessment and preliminary proposal to estimate your return on investment and anticipated productivity gains to meet your budgetary requirements.
Schedule Demo
Do you have a complex engineering project?
Schedule a demo or onsite consultation with ARC today!
How Can Our Flexible Approach Help You?
For a free assessment of your current engineering challenge.