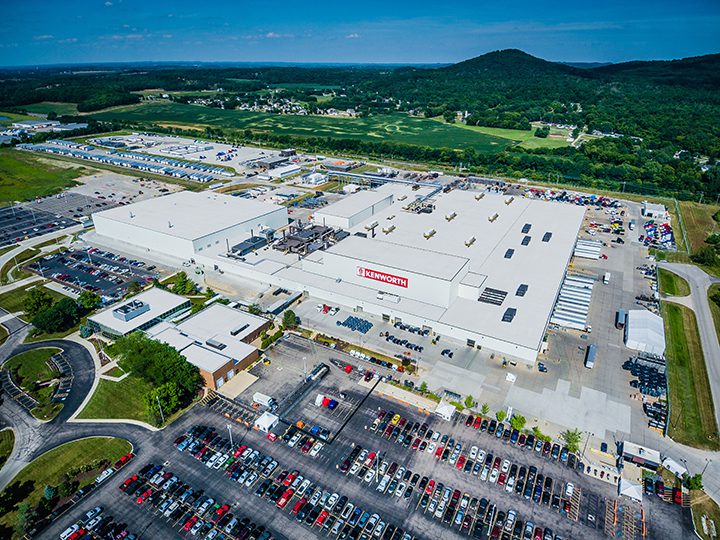 CHILLICOTHE, Ohio — ARC Technology Solutions is pleased to announce that its partner Kenworth has received two prestigious 2020 Manufacturing Leadership Awards in the Operational Excellence category for the success of its Tool Error Proofing System and Cab Trim Finish Line projects.
The Manufacturing Leadership Awards are given by the Manufacturing Leadership Council of the National Association of Manufacturers (NAM). In an exclusive with Trucker News, Kenworth's assistant general manager for operations Judy McTigue said, "These two prestigious NAM Manufacturing Leadership awards for operational excellence are a special tribute to the employees at Kenworth Chillicothe. All of our employees are dedicated to achieving enhanced quality and productivity with the goal of providing 'The World's Best' trucks to our customers."
The team in Chillicothe partnered with ARC Technology Solutions to design custom software adapters capable of removing error from the fastening process using the existing Kenworth infrastructure. Kenworth's SMART Tool Error Proofing System project applies a process-verification system which further improves torque-tightening quality and heightens efficiency by automating the tightening process throughout the plant.
"Our manufacturing, engineering and quality teams constantly explore and implement continuous initiatives to our world class manufacturing processes," said Rod Spencer, plant manager for Kenworth Chillicothe. "The goal is to deliver an even better Kenworth truck that will provide years of productive service for fleets and truck operators."
ARC Technology Solutions is proud of the recognition for its partner Kenworth, and hopes to see many more years of collaborative development. Visit our page on the process verification software for more information.
Consultations and demonstrations with an ARC professional are available by emailing info@arcserv.com or calling (603) 883-3027.