PVS AR – Allows your Torque tool to Work within Augmented Reality Applications
Connected to our standard, open PVS (Process Verification System) platform, the new early adopter PVS AR system, allows users to do several things, not yet seen in the industry. First, by connecting to a wide variety of standard torque tools, standard PVS connectivity allows customer choice to pick the right tool for the right job, but now allows these tools to be used in an augmented reality framework.
With PVS AR, connecting to PVS to an Augmented Reality headset is easily accomplished through our PVS AR Manager API (Available in Unity/C#). Also we have connectivity to spatial and tool position data, that allows the user to see, in an augmented overlay, live completed fastener torque data readings as the the fastening steps are being completed.
Currently ARC has a PVS AR early adopter system, that can be purchased for evaluation. We can connect to your tool or our PVS Demo Kit (with included smart tool) to demonstrate how this setup works.
What does the PVS AR early adopter kit come with?
PVS AR hardware (requires a standard PVS)

If customer already has the PVS platform, the PVS AR system is all that is needed!
PVS AR Manager DLL – Built with Unity and C#, allows for your own authoring environment

PVS AR Manager; Licensed to PVS AR hardware
ARC can work with your Augmented Reality service company / integrator on training
HoloLens sample application

Our first early adopter package comes with HoloLens support
Provide your own HoloLens or lease the HoloLens from ARC
Note: Other AR headsets and/or tablets can be supported (*contact ARC for details)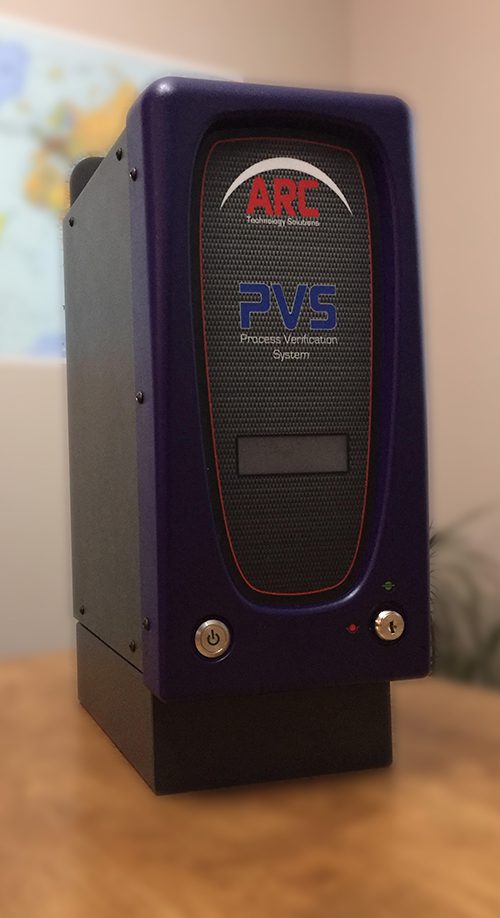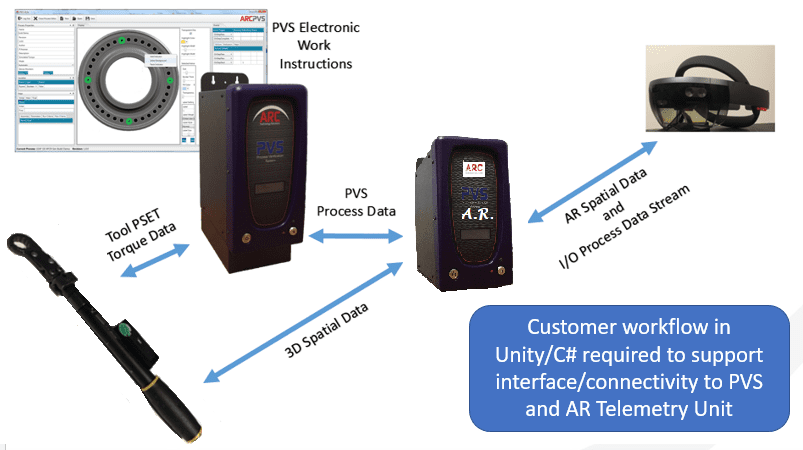 What tools are supported?
The ARC PVS platform supports a wide variety of smart tool manufacturers (see PVS).  If you want to get started using your own existing smart assembly tools, ARC can work with you to attach any smart torque tool that supports Open Protocol to the PVS / PVS AR platform. If you just want to try out the technology from a demonstration standpoint, we also have a standard PVS Demo Kit, which includes a PVS unit, a wireless IR smart torque tool (QX series), wireless base station and a torque training block.  This demo kit matches our 3 day PVS training package as well (optional).
Contact us today for a consultation on the PVS AR early adopter platform and see what PVS, smart torque tool technology and augmented reality can do for you!
Schedule Demo
Do you have a complex engineering project?
Schedule a demo or onsite consultation with ARC today!
How Can Our Flexible Approach Help You?
For a free assessment of your current engineering challenge.