Advanced Torque Tooling with Error-Proofing
ARC has built sophisticated torque and fastener tooling solutions for trucking, aviation and other industries.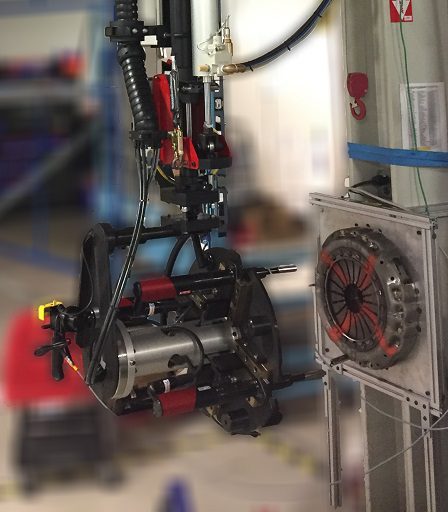 Leveraging our PVS error proofing capabilities, our fixtured and non-fixtured tooling solutions have enhanced capabilities that allow you to ensure accurate torque, data collection and overall error-proofing on critical fasteners. Whether you are working on manufacturing the world's most fuel efficient jet engines or are building the world's best trucks, ARC's tools can help your company achieve good ROI, advanced innovation, and error proofing by tracking your process, tied closely with per fastener torque data.
In the world of advanced manufacturing, when it comes to torque and fastening solutions, ARC has the experience and know-how to deliver the optimal torque solution.
Please speak with us about our capabilities to build up your next torque / fastener assembly system. Our solutions feature: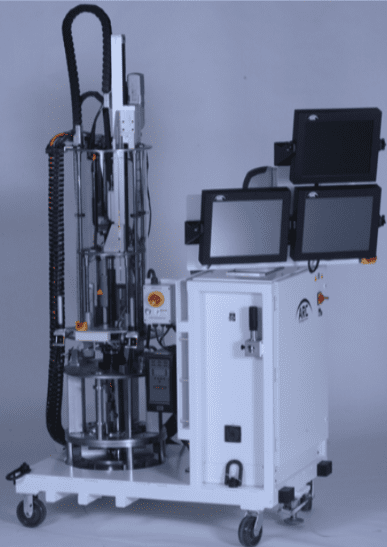 Correctly specified torque tools from a trusted torque/spindle provider to meet your accuracy needs
Set, monitor and read torque and angle with available torque strategies
Machine control system with HMI featuring production and maintenance modes
Ergonomically designed interfaces with focus on safety and usability
Error-proofing to validate correct torque
Data collection to match up and store torque fastener data with product serial numbers
(Optional) Interface to Manufacturing Execution Systems (MES) to drive torque process
(Optional) Vision / camera systems to visualize (or analyze) the torque process
(Optional) Nut feed / load systems to automatically load nuts into position
(New) Augmented Reality interface to allow visualization/virtualization of the process (PVS AR)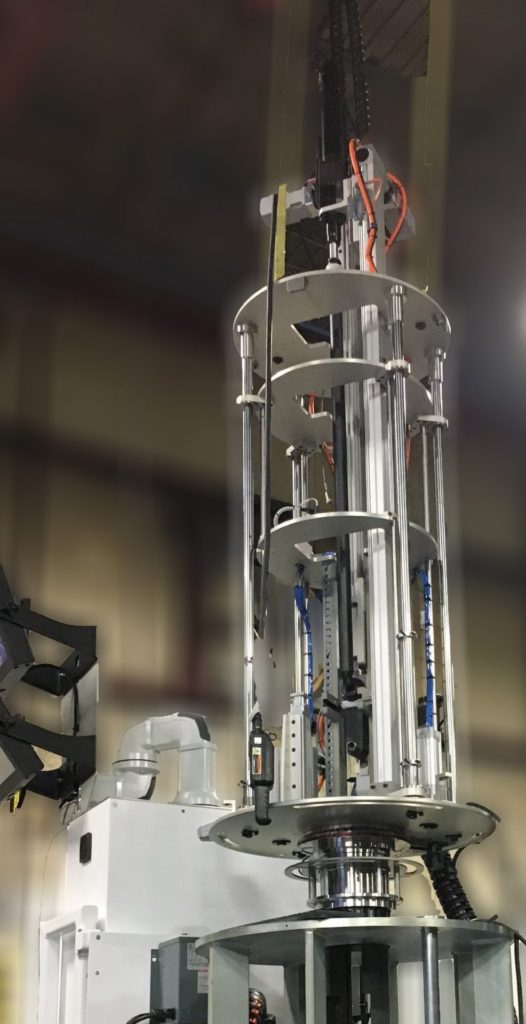 We work with most of the major brands of torque tools, including Atlas Copco, Dessouter, Stanley, Ingersol Rand (IR), Bosch and others and can combine these torque technologies with our system know-how and design in PLCs, Sensors, Vision Systems, Linear Actuators (Mechanical), Mechanical lift arms and other components into a fully functional hand or fixtured torque assembly station. Some recent ARC Torque Tooling solutions include:
Semi-Automated (operator-driven) torque assembly for jet engine (several fastening joints/engine types)
Torque Verification System to validate in a fluid/hose connectors (b-nuts) using multi-step torque process
Multi-spindle torque tool with error proofing for a Truck clutch application (with connectivity to customer specific MES)
Mobile torque solution (PVS Mobile) for Aviation/engine MRO and maintenance tasks
… and more
We look forward to showing you how we can help you with your next project.
Schedule Demo
Do you have a complex engineering project?
Schedule a demo or onsite consultation with ARC today!
How Can Our Flexible Approach Help You?
For a free assessment of your current engineering challenge.